The Parkway and Take-Up Productions are presenting their second film noir series. The first series was excellent and these look like they'll be just as good. This includes a few flicks that aren't available through netflix.

Click for awesome film poster...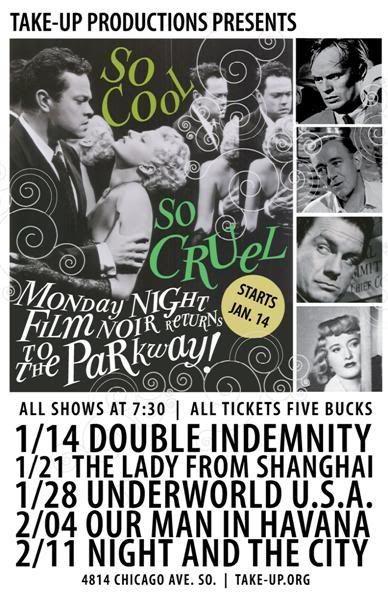 The Parkway has been under new ownership for some time now, and the changes they've made include: hot water in bathrooms and greatly decreased mold smell! Hooray!